---
In 1929, in a small cabin, located on the Great Plains, a Comanche Indian medicine-woman, named Little Snow told her 9 year old grandson, Flying Eagle, about a beautiful lost city where their ancestors came from. Little Snow prophesied that Flying Eagle would find that city before he died. Thus began a life-long odyssey in search of that beautiful city and the origin of the Comanche Nation.

Flying Eagle first began searching the American Southwest. He and his father would ride horses for many weeks exploring ancient Indian campsites and abandoned Spanish villages. They visited Grandfather Jack of the Hopi nation. They traveled to Sedona, long before there were any hotels or crystal stores, or resorts. Sedona was a sacred gathering place for Indian tribes coming far from the north, south, east and west. They shared ceremonies, and enjoyed games, and traded their crafts, produce, and knowledge.

Flying Eagle's father was a medicine man. He taught young Flying Eagle the ways of Comanche medicine. He was a harsh teacher but he taught respect for the spirits of nature and how to communicate with the animal spirits. He taught Flying Eagle how to control a wild horse with the sound of his voice instead of a rope or whip.
High in Rocky Mountains, Flying Eagle's father showed him where thousands of ancient shark teeth lay embedded in a layer of sandstone. He explained how the earth changes. He showed him the bones of prehistoric dinosaurs.
Flying Eagle's father showed him where thousands of Buffalo bones lay buried by the sands of time. The giant herds of the Indian's buffalo friends were murdered by the ignorant white-man. Flying Eagle's father called the white-men, "little brother" and taught Flying Eagle that they were like foolish children who did not understand the natural ways of the Great Spirit. Flying Eagle stood in silence as he watched the only tear he ever saw his father shed, run down his father's cheek and fall into dust of the dry riverbed. They rode on in silence.

---

Flying Eagle is the great grandson of Comanche Indian Chieftain Quanah Parker. His Mother was the daughter of an Irish Southern Baptist preacher. Flying Eagle, as a Comanche-Irish half-breed, experienced prejudice from both the white-man and the Indians. Flying Eagle's skin was too dark to attend Sunday school in the morning with the white children. He could not go in the afternoon with the Indian children, because they threw rocks at him and called him "coyote" (half dog and half wolf).
The painful prejudice that Leon encountered began another quest to discover the reasoning that creates such blind injustice and segregation. He sought ways of attaining tolerance and harmony within our human species.
---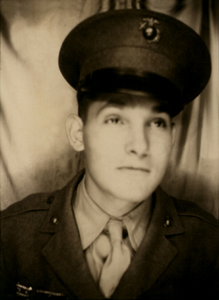 .......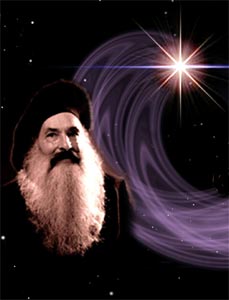 "The only constant in the universe is chang
e"
~Flying Eagle
In his youthful days, Flying Eagle rode his pony across the plains. Later, he watched people help each survive during the Great Depression. He saw the horrors of madness during WWII. He worked in City Hall, and he also rebelled against an unjust society. He became an artist, teacher, musician and author. Flying Eagle always encouraged everyone he talked to, to look inside themselves and explore the beautiful endless kingdoms within. He encouraged each of us to be proud of our differences. He studied our dual heritage, always exploring our terrestrial and extraterrestrial origins.
For over 30 years, together, we contemplated the thin thread of reality that is woven into all myths and histories, and then followed this intertwining cord as it winds its way back through the ages of time, back to the primal origins of Humankind, and then finally and joyfully, we learned that the truth about Atlantis lies right where it has always been, ... inside the beautiful realms that exist inside of each of us.
---
---
View original artwork: Trinity by Flying Eagle & Whispering Wind, 1983.